ONDO POLLS: INEC Approves 47 Observer Groups Ahead Of Election [SEE FULL LIST ]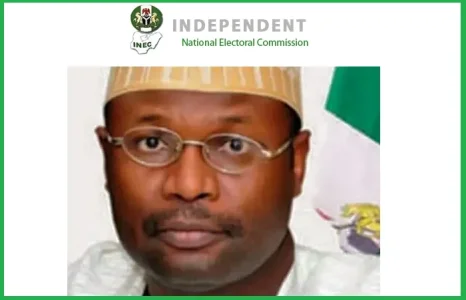 The Independent National Electoral Commission (INEC), has approved 47 domestic and international observer groups for the Ondo Governorship election scheduled for Saturday, 26th November 2016.

Forty (40) domestic organizations and seven (7) international organizations make up the approved list.

The approved organizations are as follows:
Local

JUSTICE DEV. AND PEACE COMMISSION (CATHOLIC CARITAS FOUNDATION OF NIGERIA)

RIGHTS MONITORING GROUP

NEW VIEW GLOBAL INITIATIVE FOR YOUTH AND WOMEN DEV.

POLICE SERVICE COMMISSION

ELYON REFORM AND CHARITY CENTRE

NEPAD NIGERIA

NIGERIAN BAR ASSOCIATION (NBA)

NATIONAL ORIENTATION AGENCY

CENTRE FOR DEMOCRACY & DEVELOPMENT

FORUM OF STATE INDEPENDENT NATIONAL ELECTORAL COMMISSION (FOSIECOM)

CENTRE FOR CITIZENS WITH DISABILITIES (CCD)

INCLUSIVE FRIENDS ASSOCIATION (IFA)
COMMITTEE FOR THE DEFENCE OF HUMAN RIGHTS

WOMEN ARISE FOR CHANGE INITIATIVE

CENTRE FOR LEADERSHIP, STRATEGY AND DEV. (CLSD)

NATIONAL COUNCIL FOR WOMEN SOCIETY (NCWS)

HUMAN RIGHTS WRITERS ASSOCIATION OF NIGERIA (HURIWA)
Foreign

NATIONAL DEMOCRATIC INSTITUTE FOR INT'L AFFAIRS (NDI)

INTERNATIONAL REPUBLICAN INSTITUTE (IRI)

BRITISH HIGH COMMISSION

INTERNATIONAL FOUNDATION FOR ELECTORAL SYSTEMS (IFES)

EUROPEAN UNION DELEGATION TO NIGERIA AND ECOWAS

AFRICAN UNION – ECONOMIC, SOCIAL & CULTURAL COUNCIL

UNITED STATES MISSION IN NIGERIA