SCANDAL!! Senate President, Bukola Saraki Mentioned In Another Bribery Scandal Again!
The Senate president, Bukola Saraki has reportedly bribed the All Progressives Congress, APC Chairman, John Oyegun and the Vice Chairman, North Central of the party, with 10 million naira each to have Bolaji Abdullahi as publicity secretary.

According to Sahara Reporters, APC will hold a mini convention today to pick Saraki 's protege, Bolaji Abdullahi as its national secretary.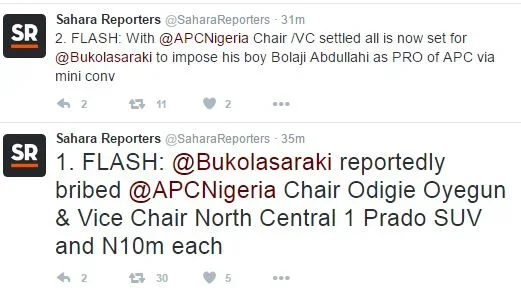 #Sahara Reporters